HE-CHASE-WS
Chasing Expandable Wheel Rings - 11"-14"
MSRP: $409.99 USD
Heise LED Chasing expandable wheel rings have a revolutionary patent-pending design that makes it easy to add brilliant Chasing LED lighting to the wheels of any vehicle. This kit includes four aluminum expandable wheel rings, cuttable LED strips, mounting brackets and hardware, two backbone harnesses for the left and right sides of the vehicle, a Heise Connect Chasing Controller, an RF remote, and thread lock. The wheel rings expand from 11" to 14" to fit a wide range of vehicles.
Each aluminum wheel ring features a split ring design that makes them easy to assemble and adjust to fit the diameter of the wheel. Installers can choose how far to expand the ring diameter by aligning the pre-drilled holes, each of which increases the diameter by .25" until they achieve the perfect fit. An "L" channel aligning track helps guide the two ring pieces together while adding strength and preventing the ring from bowing. Holes drilled on the outer "L" track are non-threaded, while the holes on the inner "L" track are threaded for M3 screws, eliminating the need for bulky nuts. The included thread lock ensures worry-free installation.
(4) Aluminum wheel rings – expandable from 11" to 14" diameter

MUST

have 7/8" clearance between rim, and caliper/rotor assembly (see Applications)
Cuttable

LED

strips for inside and outside of each ring
Includes caps and silicone to seal

LED

strips

LED

strips feature 3M double-sided backing
Addressable

LED

s
Mounting brackets and hardware included
Thread lock included
Backbone harness for left and right side included
Rated IP68
Heise Connect Chasing Controller
HE-CHASE-CB
This controller is specifically designed to work with Heise Chasing LEDs, making customization and control of these products easy. It features two wireless control options; an included remote control or using the Heise Connect downloadable app for smartphone or tablet. Users can easily group multiple controllers through the app, and every controller has left and right zones for independent turn signal control wires and a dedicated brake light trigger wire. This product works with all pre-existing Heise Chasing products.
Addressable

LED

controller
170+ color-changing patterns
Turn signal function (both left and right)
Brake function

DIY

pattern function
Music sync function
App controlled (Heise Connect app) or via the included RF card remote
Max load 10A
Water-resistant Heise connector
Heise Connect App
The Heise Connect app allows users to remotely control Heise LED lighting products from the palm of their hand. The app automatically connects via Bluetooth® and detects the type of control box connected to the app; RGB, RGBW, or Chasing, allowing groups of all products to be used and controlled within the same mobile app. A selectable color wheel lets users choose from 16 million RGB color options and a true white light color option available with RGBW products. Users can also select from 24 pre-programmed patterns for RGB and RGBW and 170+ pre-programmed moving patterns for Chasing. There is also a DIY pattern option for Chasing products that allows for selecting up to 16 colors and 3 motion effects. The app also features independent left and right turn signal triggers, a brake trigger, and a music sync function.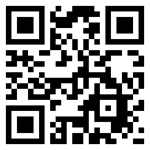 Information on Heise Connect App.
Can be grouped in app with any Connect Controller (RGB, RGBW, and Chasing)
---
MUST
have 7/8" clearance between rim, and caliper/rotor assembly