RGB1-UNDGLED
Improved RGB Underglow LED - 4 Piece Kit
Metra's RGB LED underglow lighting, the RGB1-UNDGLED by Heise LED Lighting Systems, is designed for all-terrain on powersports vehicles, boats, cars, and more!
MSRP: $222.00 USD
Choose from 16 million different color options using the Metra RGB smartphone app with pre-built lighting transitions, flash patterns, and more. This 4-piece package includes two 36" and two 48" sealed water-resistant LED tubes, mounting hardware, and extension cables, providing a fast and durable RGB lighting solution. (Heise Connect RGB controller now included).
Includes (2) 48" and (2) 36"

LED

tubes
Dual connection to controller for maximum current and even illumination
Heise Connect

RGB

controller now included
Mounting hardware and extension cables included
Current draw @ 13.8V: 4A
IP67 rated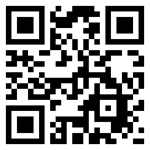 Information on Heise Connect App.
Compatible parts are listed in the Applications Tab
Universal
Compatible with the following parts:
(sold separately)
Headlights
Fog/Driving lights
Rock lights

HE-TL1RGB
RGB1-4KT
HE-TL1DIV

Wheel Rings

HE-RGB1-W14
HE-RGB1-W155
HE-RGB1-W17

Lightbars

HE-INFIN8
HE-INFIN14
HE-INFIN22
HE-INFIN30
HE-INFIN40
HE-INFIN50

Adapters

RGB

-PT1

RGB

-Y1

RGB

-250SPL
HE-

PTRGB

HE-

EXTRGB