Back to news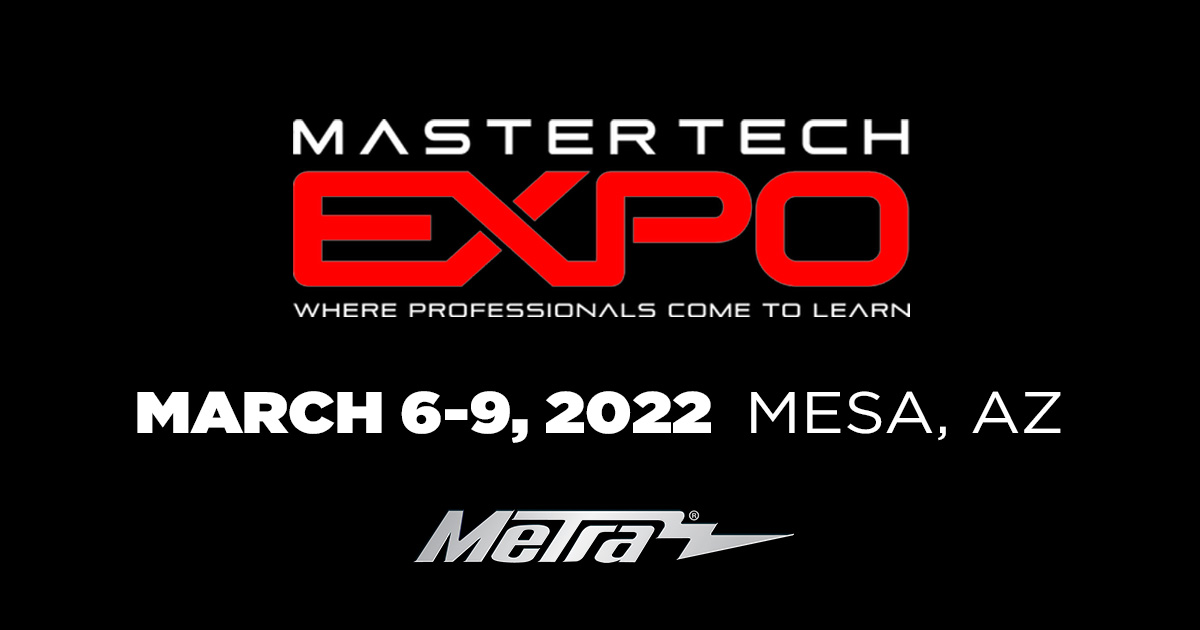 Metra Electronics® to Present Lighting Training Session at the 2022 MasterTech Expo
Feb 25, 2022
Holly Hill, Fla. – Metra Electronics® is heading to the 2022 MasterTech Expo in Mesa, AZ, from March 6th to 9th and will present a training session about aftermarket lighting. The training, "New Vehicle Lighting Trends with Heise," will cover a wide range of lighting solutions that 12volt installers can sell to meet the latest trends in automotive lighting. Attendees will learn about the new and improved Heise lightbars and cube lights, projector series LED bulbs, new wheel lights, RGB and RGBW underglow kits, and the popular third brake light designed for the new 2021 Ford Bronco. It includes valuable tips for selling and installing these new LED lighting solutions from Heise.
This training session is hosted on Tuesday, March 8th, from 7:00 PM until 8:30 PM in the Delta Hotel Ballroom C conference room. This hotel is directly adjacent to Building B at the Mesa Convention Center. On the exhibitor show floor in the Mesa Convention Center, Metra Electronics will showcase all of its 12volt brands at booth 107 during the three-day event. Additional information about the event is available at MasterTechExpo.com.
About Metra Electronics®
At Metra, 12volt installation and integration is our passion. We strive to continuously offer the highest quality products to meet the fluctuating technological challenges of the automotive world. We actively listen to our customers' requests and invest resources in developing the highest quality dash kit and harness solutions. We make dash kits for more vehicle applications than anyone else in the world. That's why we've been known as "The Installer's Choice" ® for more than 75 years. Our other brands include: Axxess®, T-SPEC®, The Install Bay®, Heise LED Lighting Systems®, iBEAM Vehicle Safety Systems®, Shuriken High Performance Batteries®, Raptor®, Ballistic®, AmmoTenna®, Metra PowerSports®, Saddle Tramp®, Metra Marine® and Daytona Lights®. Metra's expertise in connectivity solutions is also applied to its division of premium AV and surveillance products from MetraAV™. For ordering information and pricing, visit Metra Electronics online at MetraOnline.com or call 386-257-2956.