HE-CHASE-CB
Chasing Heise Connect Controller
MSRP: $36.99 USD
Chasing Heise Connect Controller
This Controller is specifically designed to work with Chasing LEDs and makes customization and control of them easy. This controller features two wireless control options; an included remote control or using the Heise Connect downloadable app for smartphone or tablet. Users can easily group multiple controllers through the app, and every controller has left and right zones for independent turn signal control wires and a dedicated brake light trigger wire. This product works with all pre-existing Heise Chasing products.
Addressable

LED

controller
170+ color-changing patterns
Turn signal function (both left and right)
Brake function

DIY

pattern function
Music sync function
App controlled (Heise Connect app) or via the included RF card remote
Max load 10A, standby draw of 0.02A @13.9V
Operating temperature range: -4°F to 140°F
Not recommended to connect controller directly to the vehicles battery
Water-resistant Heise connector
Details:
1 year limited warranty
Modifying this product can damage the controller and void the warranty. The addition of supplementary lights to this kit may damage controller and void the warranty.
If more lighting is needed, we recommend using second controller.
Heise Connect App
The Heise Connect app allows users to remotely control Heise LED lighting products from the palm of their hand. The app automatically connects via Bluetooth® and detects the type of control box connected to the app; RGB, RGBW, or Chasing, allowing groups of all products to be used and controlled within the same mobile app. A selectable color wheel lets users choose from 16 million RGB color options and a true white light color option available with RGBW products. Users can also select from 24 pre-programmed patterns for RGB and RGBW and 170+ pre-programmed moving patterns for Chasing. There is also a DIY pattern option for Chasing products that allows for selecting up to 16 colors and 3 motion effects. The app also features independent left and right turn signal triggers, a brake trigger, and a music sync function.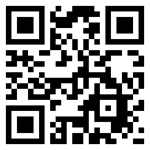 Compatible parts are listed in the Applications Tab
Information on Heise Connect App.
Heise Connect Applications