HE-INFIN14
Improved Infinite Series RGB Lightbar - 14 Inch, 24 LED
The Infinite Series offers pure white light with 16 million selectable colors as a backlight, controlled by a mobile app.
MSRP: $214.00 USD
The military breather port allows moisture to escape and the virtually unbreakable polycarbonate lens will withstand the toughest environments. The backlit RGB lights use the same controller as Heise's popular RGB accent lights, allowing the Infinite Series to be synchronized and controlled using a single mobile app. The Heise Connect RGB controller is now included.
Specifications:
Wattage: 36W
Raw Lumens: 4560
Lux at 10M: 660
Current Consumption at 13.8V: 2.6 A
IP Rating: IP67
Hole Dimensions:
Bracket Turned In: 13.25 inch
Brackets Turned Out: 15.5 inch
Features:
Input voltage: 10-30v dc
Color temperature: 6000k
Beam pattern: spot 8 o
Housing material: die-cast aluminum
Color: black
Lens material: polycarbonate
Mounting bolt drill: 0.25 inch
Height of light bar: 4.8 inch
Depth of light bar: 3.50 inch
Electronics: integrated-epoxy encapsulated
Hardware: stainless 316
Operating temperature: -40 degree Celsius to +60 degrees Celsius
Protection: reverse polarity
Accessories Included:
Heise Connect

RGB

controller now included
Brackets
Mounting Pads
Stainless steel screens
Allen keys
Pigtail Harness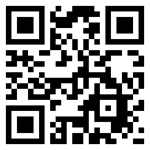 Information on Heise Connect App.
Compatible parts are listed in the Applications Tab

Universal
Compatible with the following parts:
(sold separately)
Headlights
Fog/Driving lights
Rock lights

HE-TL1RGB
RGB1-4KT
HE-TL1DIV

Underglow
Wheel Rings

HE-RGB1-W14
HE-RGB1-W155
HE-RGB1-W17

Lightbars

HE-INFIN8
HE-INFIN22
HE-INFIN30
HE-INFIN40
HE-INFIN50

Adapters

RGB

-PT1

RGB

-Y1

RGB

-250SPL
HE-

PTRGB

HE-

EXTRGB